2019 a year of opportunity and challenges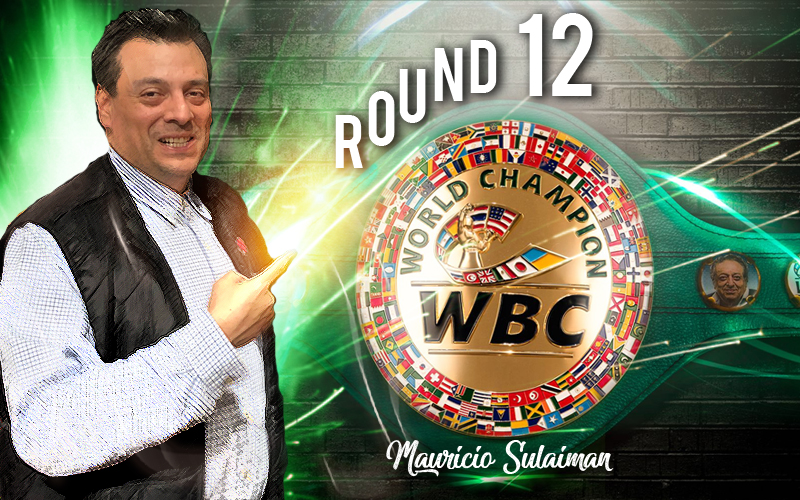 2019 a year of opportunity and challenges 
By Mauricio Sulaiman
WBC President – Jose Sulaiman's son
As we begin what could be the greatest one for our sport in terms of exposure, we must all be very attentive of how things are handled by the major players of boxing. Never before had boxing the opportunity to be available to so many eyes around the world. It is now when Boxing can return to the main stream of sports worldwide.
The TV deals and the new digital platforms are giving boxing a great exposure, a chance to reach the hard core fans, a chance to welcome back former boxing fans and a priceless opportunity to reach new audiences, young generation of fans to secure the longevity of Boxing.
Boxing is a great sport, is has rich history, class, excitement, drama and each boxer's story could be made into a movie. It is the responsibility of all of us involved in the sport to work hard and take advantage of this last chance for Boxing to make into the Big Leagues.
Promoters and their matchmakers and staff, managers, trainers , governing bodies, local boxing authorities, sponsors, media, advisors, vendors, arenas, even government programs and of course all boxers must work together to make this happen . We all have our own duties. Let's look into some of them, what needs to be done and what needs to be avoided:
Quality of opposition – We need to see great fights in the ring. There is so much talent, so many interesting rivalries and so many fights to be made in 2019. Let's make them happen! The worst enemy of boxing is a mismatch.
Code of Ethics – We need to observe the general behavior in public and take care of our sport. All involved must act honorably and respect third parties, we need to praise achievements by others and stop downgrading or minimizing others' success. Any positive step taken by anyone is a positive step for the sport, for the collective benefit. Let's think, lets act positive.
Mutual agreements and reciprocity – We need to work with each other, respect autonomy and jurisdictions but also respect the rules and regulations and the trademarks and accolades when differences and reach amicable agreements.
Bring technology into Boxing – Instant Replay is a must. Headphones with noise cancelling and live feed from microphone into them. So many other gadgets that can be incorporated into rules and procedures to step up into the 21st century.
Officiating – We all have to take care of our sport, there is nothing more hurtful than a controversy in the ring, by the judges or by the referee. There are plenty of proposals and ideas out there to improve, let's leave the traditional and purists out and move into the right direction to make our sport better, together. There is nothing more sacred than justice.
Let's all promote our sport, reach out to friends and new acquaintances, show them the good side of our sport, speak out when unfounded critics come out. Protect your sport, promote it, and feel proud of it.
Thank you and I welcome any comments, ideas or recommendations at  contact@wbcboxing.com