La actual campeona mundial minimosca WBC, Yesenia Gomez fue contundente al decir que la japonesa Erika Hanawa será un trámite más en su historial, pues no permitirá que nada ni nadie le arrebate el… Continue reading →
El próximo 9 de febrero y teniendo como escenario el Casino Fantasy Springs de Indio, California, Rey Vargas defenderá su corona supergallo WBC contra el peligroso venezolano Franklin Manzanilla quien asegura que Rey… Continue reading →
Hoy, 29 de enero se cumplen 20 años desde que Francisco Javier Castillejo Rodríguez, conocido como el "Lince de Parla", se proclamó por primera vez campeón mundial.
Castillejo es el boxeador español más laureado,… Continue reading →
El campeón mundial superligero del Consejo Mundial de Boxeo, José Carlos Ramírez, tiene la intención de defender su posición como el mejor peleador de las 140 libras en el mundo.
Ramírez realizará… Continue reading →
Por World Boxing News
Tyson Fury se ha convertido en la mitad del hombre que solía ser. El ex campeón de peso completo participó en una sesión de fotos… Continue reading →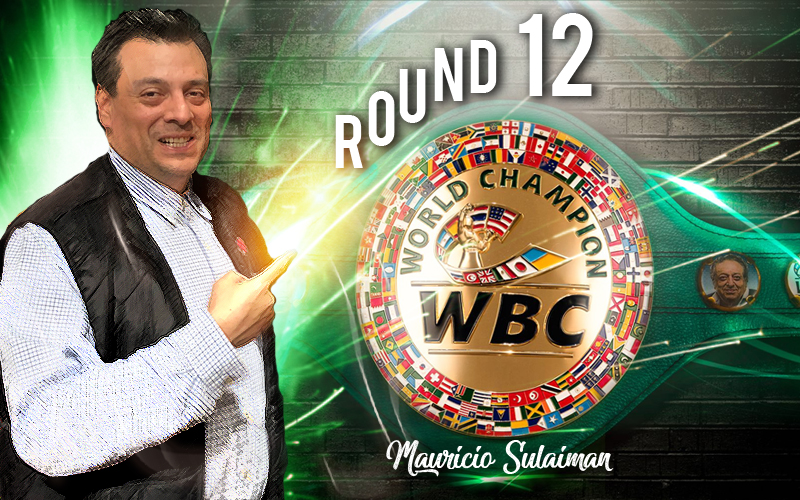 Round 12: Annual Report 2018
By Mauricio Sulaiman
WBC President – Jose Sulaiman's son
2018 in numbers
WBC CHAMPIONSHIP FIGHTS
WBC Championship Fights
# of fights
World Championship (Male)
44
Silver Championship (Male… Continue reading
WBC NUTRITION COMMITTEE: PREGNANCY FOODS
By Dr. Phillip Goglia
MEALS:
1- BEFORE GETTINGT OUT OG BED IN THE MORNING ESTABLISH A DIGESTIVE PATTERN TO MANAGE MORNING NAUSEA — CHOOSE… Continue reading →
Esta semana K2 Promotions Ukraine y Matchroom Boxing tuvieron un periodo de negociación exitoso en Nueva York con respecto al regreso al ring del campeón crucero indiscutible, el ucraniano Oleksandr Usyk.
Es muy probable… Continue reading →
Francisco "Bandido" Vargas no está impresionado por lo que ha mostrado Miguel Berchelt como Campeón Superpluma del Consejo Mundial de Boxeo, por lo que está seguro de que puede traer de nueva cuenta a… Continue reading →
La campeona gallo del Consejo Mundial de Boxeo, Mariana "Barby" Juárez, fue la invitada de honor para abrir el banderazo de salida con motivo a la lucha contra las adicciones en el Municipio de… Continue reading →