El japonés campeón minimosca del Consejo Mundial de Boxeo, Ken "The Amazing Boy" Shiro (15-0/8Kos), realizará la sexta defensa de su título contra el retador oficial WBC, el zurdo filipino Jonathan "Lightning" Taconing… Continue reading →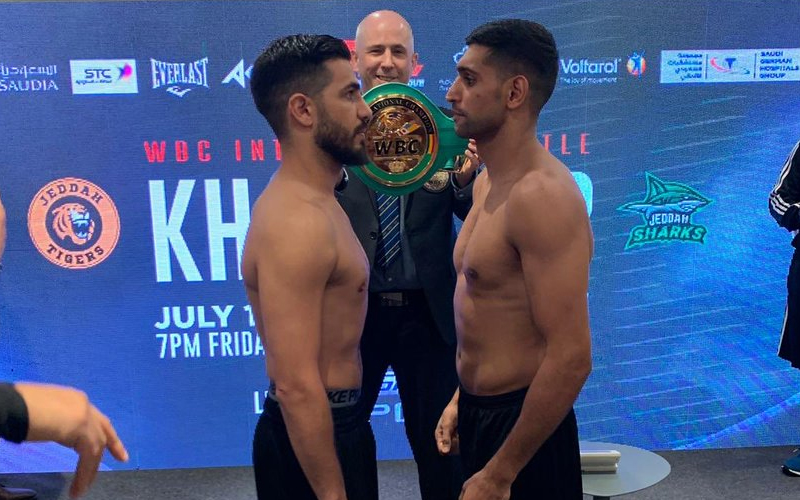 Mañana 12 de julio,  Amir Khan se enfrentará a Billy Dib en la bella ciudad de Jeddah, Arabia Saudita por el cinturón vacante Internacional welter del Consejo Mundial de Boxeo, en la que… Continue reading →
El campeón supergallo del Consejo Mundial de Boxeo, Rey Vargas (33-0, 22 nocauts), se enfrentará al habilidoso japonés, Tomoki Kameda (36-2, 20 nocauts), en un atractivo combate de unificación el próximo sábado en… Continue reading →
El mexicano Saúl "Canelo" Álvarez, uno de los mejores libra por libra del momento, fue el ganador del prestigioso premio ESPY 2019 para el Mejor Boxeador.
"Quiero agradecer a los premios ESPY por… Continue reading →
El campeón Supermosca del Consejo Mundial de Boxeo, Juan Francisco "Gallo" Estrada, realizará la primera defensa de su título verde y oro, el próximo 24 de agosto, contra el norteamericano Dewayne "Mr. Stop Running"… Continue reading →
WBC Fight Schedule of the Week
The World Boxing Council presents you the Worldwide Weekend's Fights Schedule, so you can be aware where and when your favorite matches are going to be.
———
Cartelera… Continue reading →