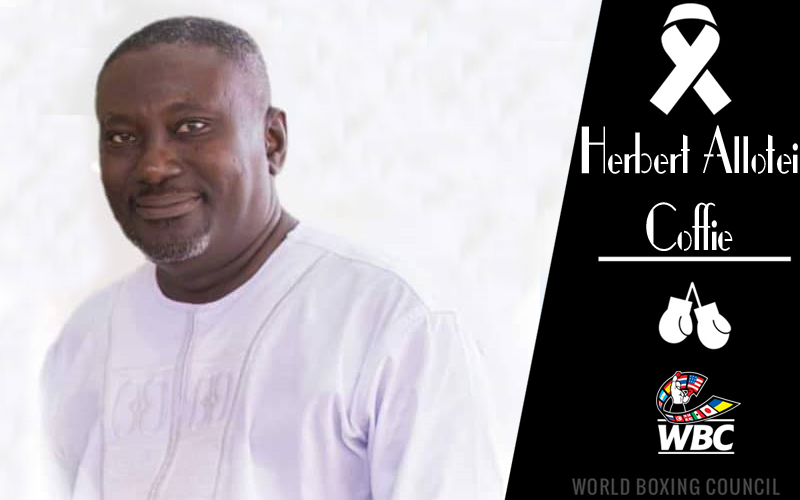 El Consejo Mundial de Boxeo y su presidente Mauricio Sulaiman, lamentan el sensible fallecimiento de Herbert Allotei Coffie, hijo del difunto vicepresidente del WBC, John Allotei Coffie de Ghana.
Herbert falleció debido a un… Continue reading →
Devin Haney puede dar un salto gigante hacia la gloria del título mundial cuando se enfrente a la estrella invicta Zaur Abdullaev en una eliminatoria final para el título ligero del Consejo Mundial de… Continue reading →
La campeona mundial indiscutible de peso medio Claressa Shields busca seguir haciendo historia, regresará al ring el sábado 5 de octubre en una cartelera que será transmitida en vivo por SHOWTIME.
Shields buscará ganar… Continue reading →
El campeón semicompleto del Consejo mundial de Boxeo, Oleksandr Gvozdyk, enfrentará en una batalla unificatoria, al ruso Artur Beterbiev, en cartelera presentada por Top Rank, el próximo 18 de octubre en Filadelfia, Estados Unidos.… Continue reading →

Con el respaldo que otorga la concentración de altura que realiza en las montañas del Estado de México, Julio César "Rey" Martinez se dijo dispuesto a demostrar de lo que está hecho al encarar… Continue reading →
La actual campeona plata y clasificada #1 en la división minimosca, Seniesa Estrada, completó al ciento por ciento su formato de inscripción al Programa de Boxeo Limpio, el cual, este mes se amplío a… Continue reading →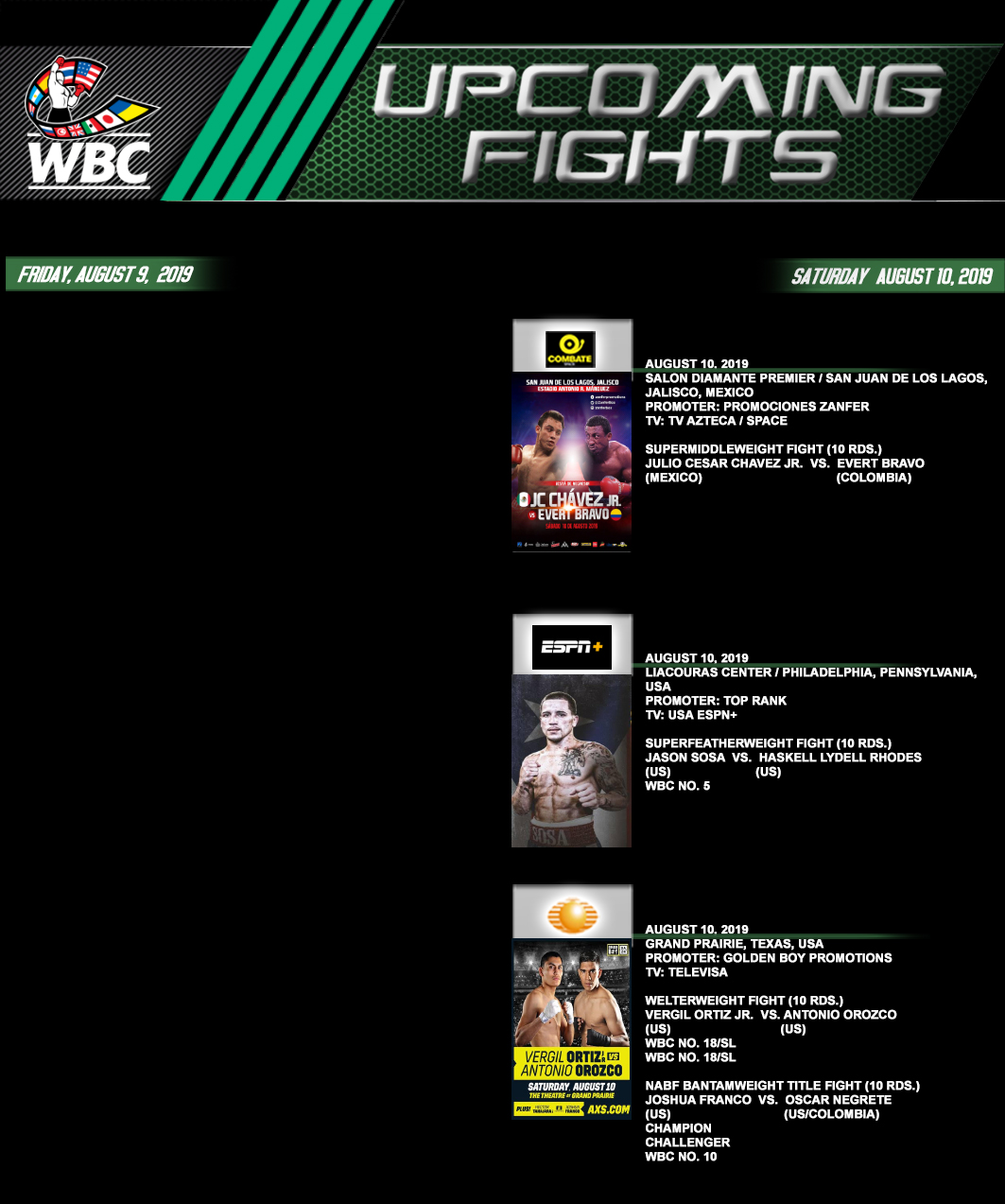 WBC Fight Schedule of the Week
The World Boxing Council presents you the Worldwide Weekend's Fights Schedule, so you can be aware where and when your favorite matches are going to be.
———
Cartelera… Continue reading →