Con el cinturón del Consejo Mundial de Boxeo (WBC), se realizó la presentación del torneo "WBC-BOXEO SIN CADENAS", que se llevará adelante en las unidades penitenciarias de Argentina.
Dicha presentación se realizó en la… Continue reading →
El campeón superwelter del WBC, Tony "Superbad" Harrison, nativo de Detroit, pasó tiempo en su ciudad natal la semana pasada, apoyando a su comunidad.
"Sé de dónde vengo y el vecindario al que estamos… Continue reading →
Cuatro días antes de que suban al ring en compromisos separados en el  Cosmopolitan de Las Vegas, el ex campeón mundial Carl "The Jackal" Frampton y el ex campeón Oscar Valdez, hicieron una… Continue reading →

La superestrella del boxeo y actual campeón ligero del Consejo  Mundial de Boxeo,  Devin Haney, salió a las calles de Los Ángeles para compartir alimentos y apoyos económicos con las personas necesitadas.… Continue reading →
WBC Fight Schedule of the Week
The World Boxing Council presents you the Worldwide Weekend's Fights Schedule, so you can be aware where and when your favorite matches are going to be.
———
Cartelera… Continue reading →
Orgulloso campeón mundial una vez más, el dos veces titular Supermediano del WBC, David "Bandera Roja" Benavidez, dice que es una versión más fuerte y más sabia de sí mismo y que tiene la… Continue reading →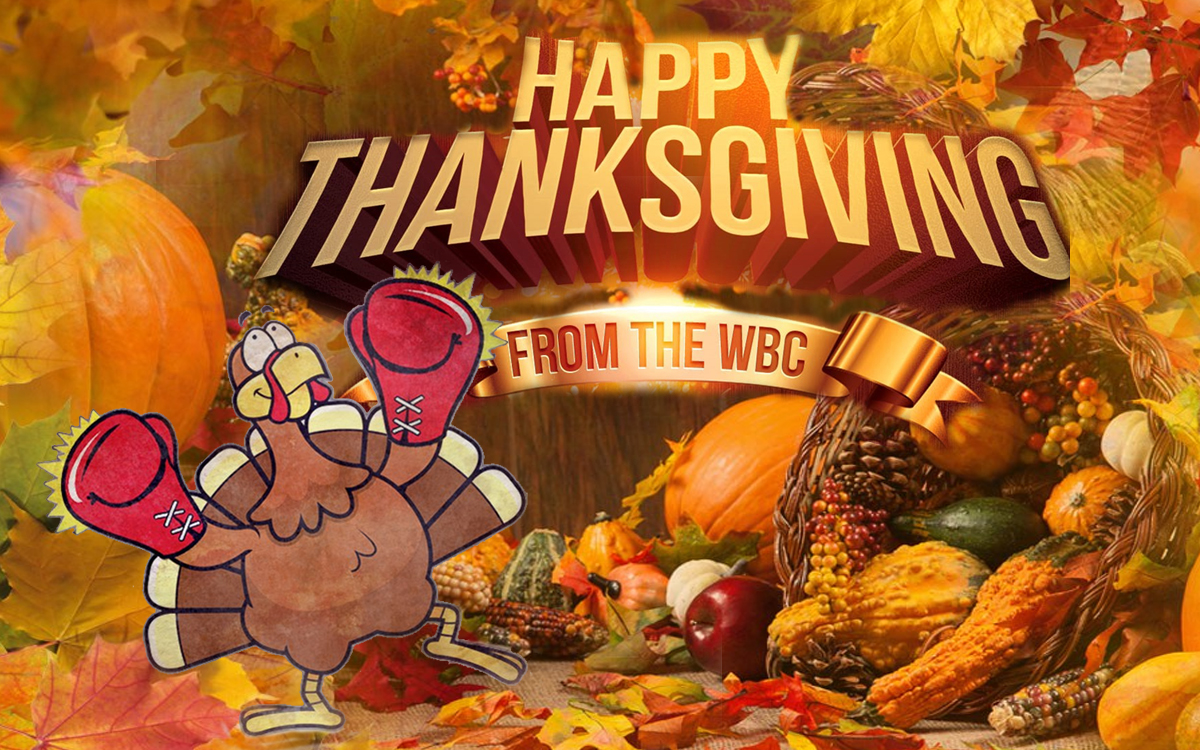 El Consejo  Mundial de Boxeo, se une a la celebración del Día de Acción de Gracias (Thanksgiving), una de las fiestas más populares de los Estados Unidos, con un marcado carácter familiar, ya… Continue reading →