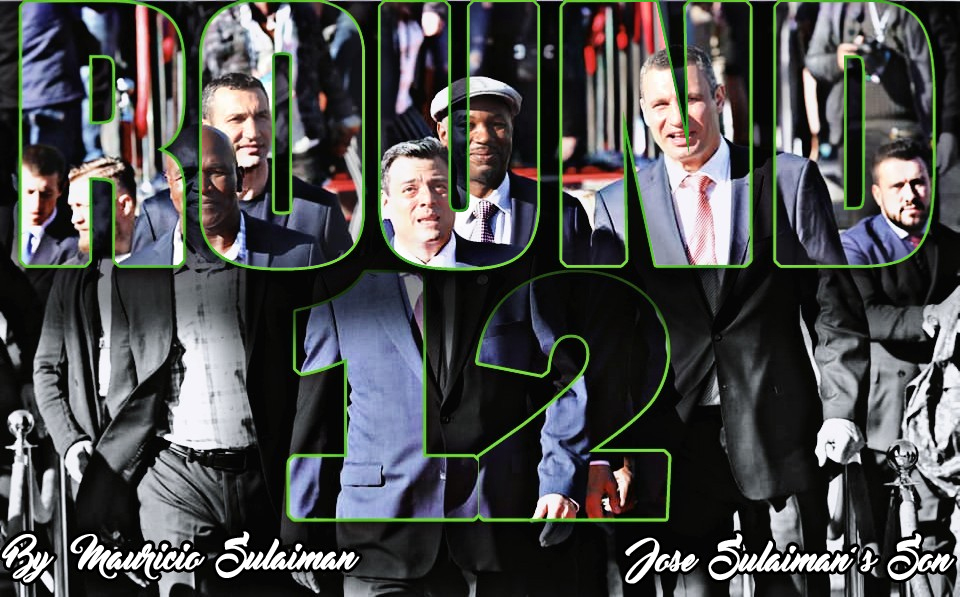 By Mauricio Sulaiman, WBC President Son of Jose Sulaiman
Happy New Year to everyone! Already getting into 2020 and leaving aside the magic of celebrating the end of the year, where we all get… Continue reading →
WBC Fight Schedule of the Week
The World Boxing Council presents you the Worldwide Weekend's Fights Schedule, so you can be aware where and when your favorite matches are going to be.
———
Cartelera… Continue reading →
Julio César Martínez fue presentado con el cinturón de peso mosca por el presidente del Consejo Mundial de Boxeo, Mauricio Sulaiman, y el historiador y jefe de prensa del WBC Don Víctor Cota, ¡prometiendo… Continue reading →
Todo fue sonrisas en el Martes a Café con la presentación de cinturones del WBC a Luis Orozco y David Picasso.
Luis, de veintitrés años, que perdió una decisión mayoritaria ante Fernando Villa, en… Continue reading →
Alejandra "Tigre" Jiménez pretende ganar su segundo cinturón verde y dorado del WBC este sábado, pero sabe muy bien que enfrente tendrá una batalla real contra la dura campeón Franchon Crews Dezurn.
Las dos… Continue reading →