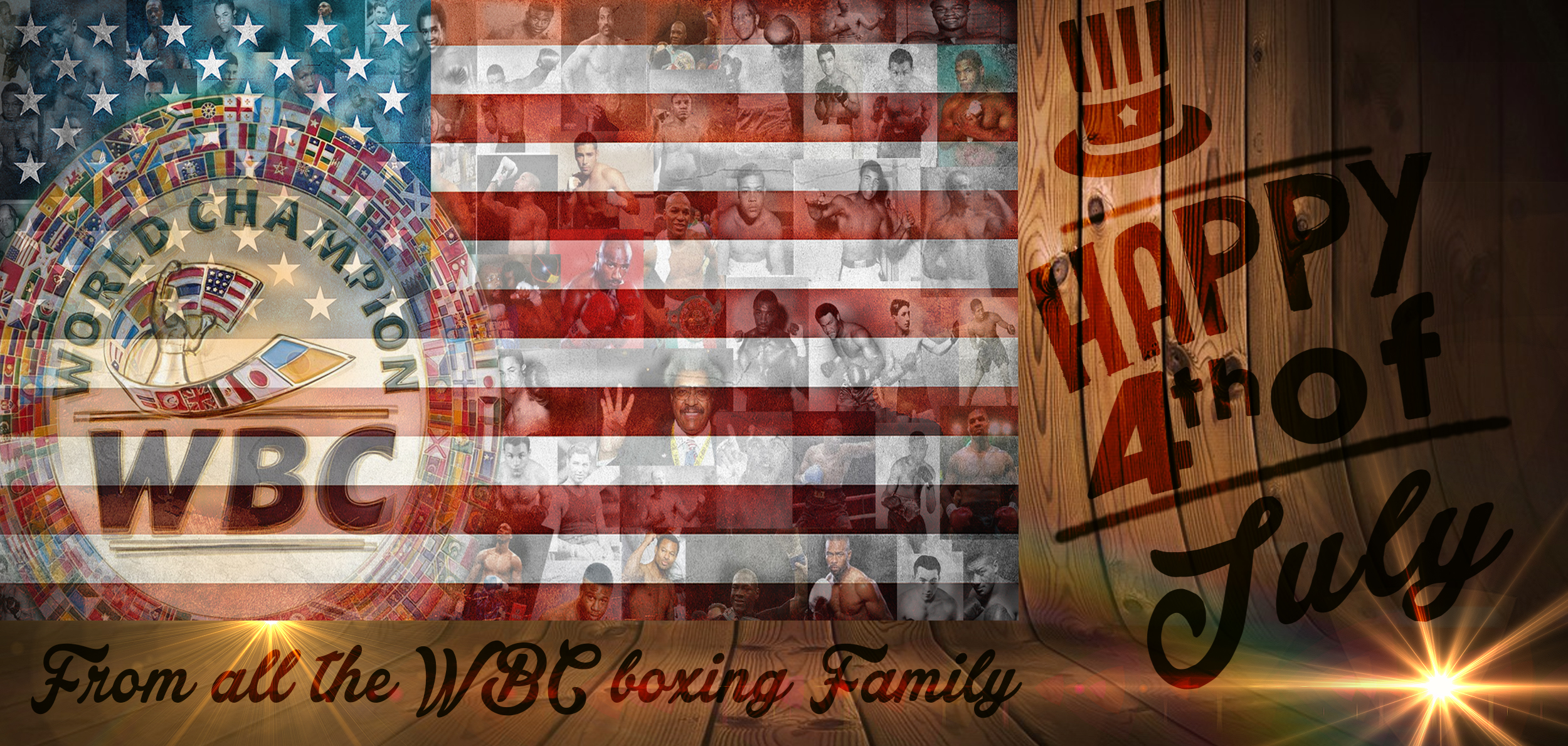 Feliz 4 de Julio
Hoy se conmemora la edición 244 del Día de la Independencia de los Estados Unidos.
El 4 de julio de 1776, la Declaración de Independencia fue adoptada por el Congreso… Continue reading →
Este sábado el boxeo femenil será protagonista en el tercer programa de "Volvemos Con Punch" que Zanfer presentará este sábado desde los estudios de TV Azteca en la Ciudad de México, siguiendo los protocolos… Continue reading →
El Consejo Mundial de Boxeo reconoce con el premio "Héroes de la Humanidad" a los héroes que día tras día a través de sus diversas acciones, le hacen frente valientemente a la pandemia de… Continue reading →
El campeón mexicano Saúl "Canelo" Álvarez a apoyado en diversas ocasiones a la asociación civil Nariz Roja, la cual se dedica a ayudar a niños con cáncer. Tras una publicación en Twitter sobre la… Continue reading →
El ex campeón puertorriqueño José "Sniper" Pedraza logró una contundente victoria, al imponerse por decisión unánime al estadounidense Mikkel LesPierre, este jueves en MGM Grand de Las Vegas, en una cartelera presentada por… Continue reading →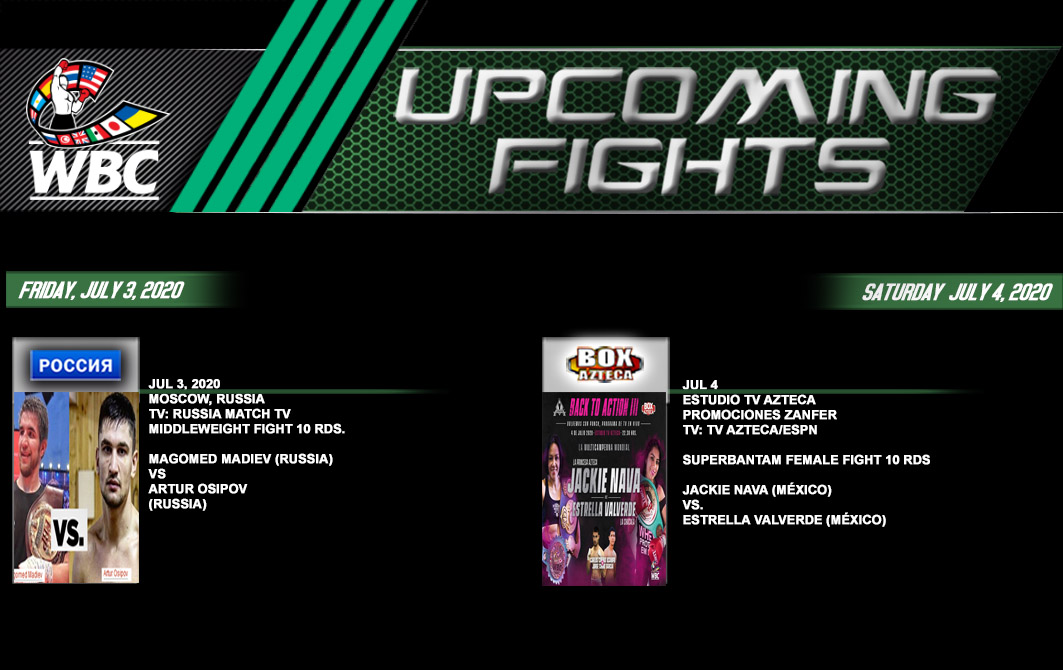 WBC Fight Schedule of the Week
The World Boxing Council presents you the Worldwide Weekend's Fights Schedule, so you can be aware where and when your favorite matches are going to be.
———
Cartelera… Continue reading →
El Congreso de los Estados Unidos reconoce con un certificado de honor a los héroes de la humanidad premiados por el WBC
Desde 2014, el Consejo Mundial de Boxeo se ha enorgullecido de ser… Continue reading →