La familia del Consejo Mundial de Boxeo y su presidente, Mauricio Sulaimán, lamentan el sensible fallecimiento de Annie Sheridan, esposa de nuestro querido amigo Colonel Bob Sheridan.
Bob conoció a Annie en España hace… Continue reading →
El Instituto Mexicano de la Propiedad Industrial (IMPI) otorgó este miércoles en forma oficial la Declaratoria de Marca Notoria a los guantes Cleto Reyes, conocidos internacionalmente como "los Guantes de los Campeones".
El acto,… Continue reading →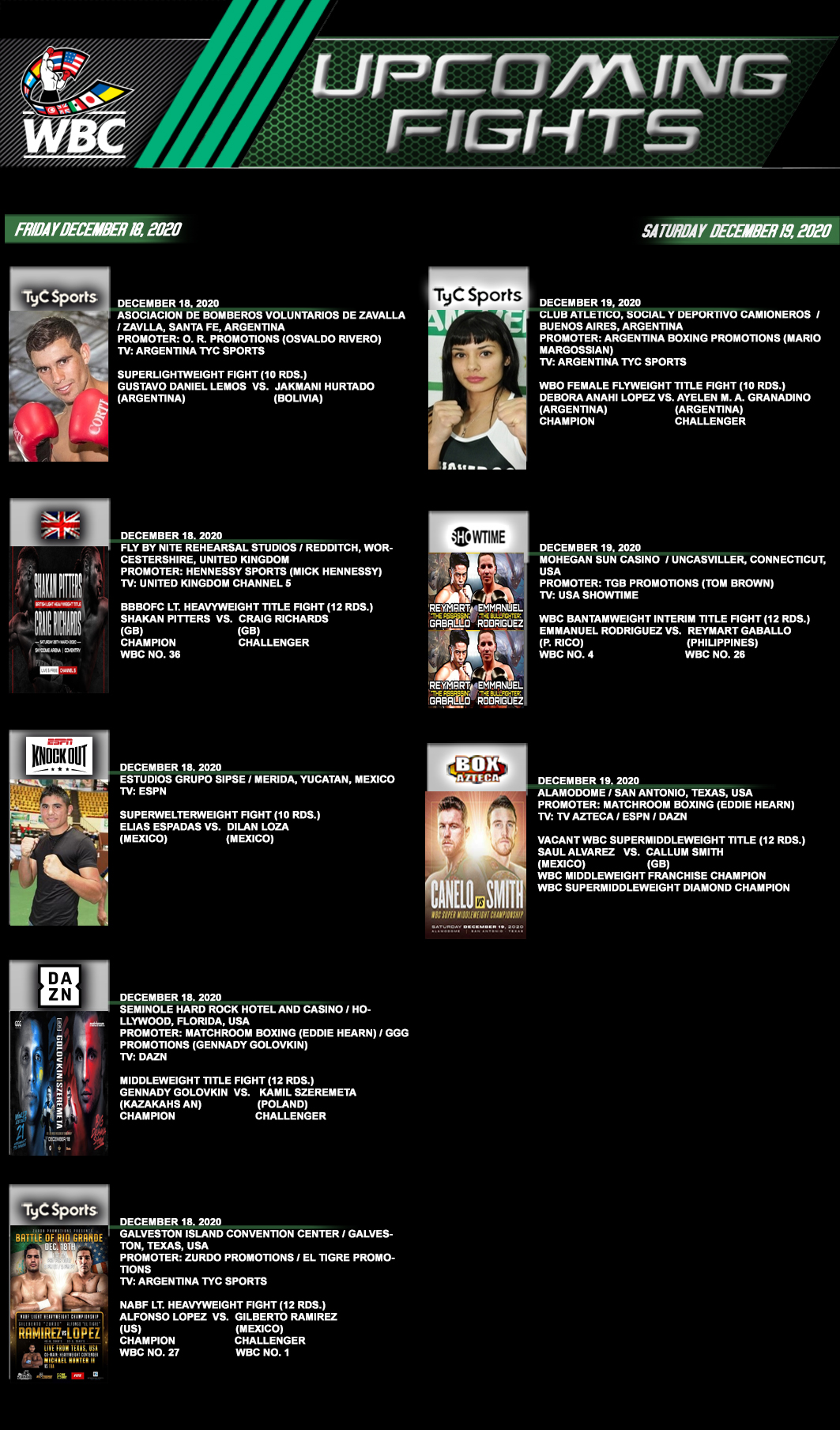 WBC Fight Schedule of the Week
The World Boxing Council presents you the Worldwide Weekend's Fights Schedule, so you can be aware where and when your favorite matches are going to be.
———
Cartelera… Continue reading →